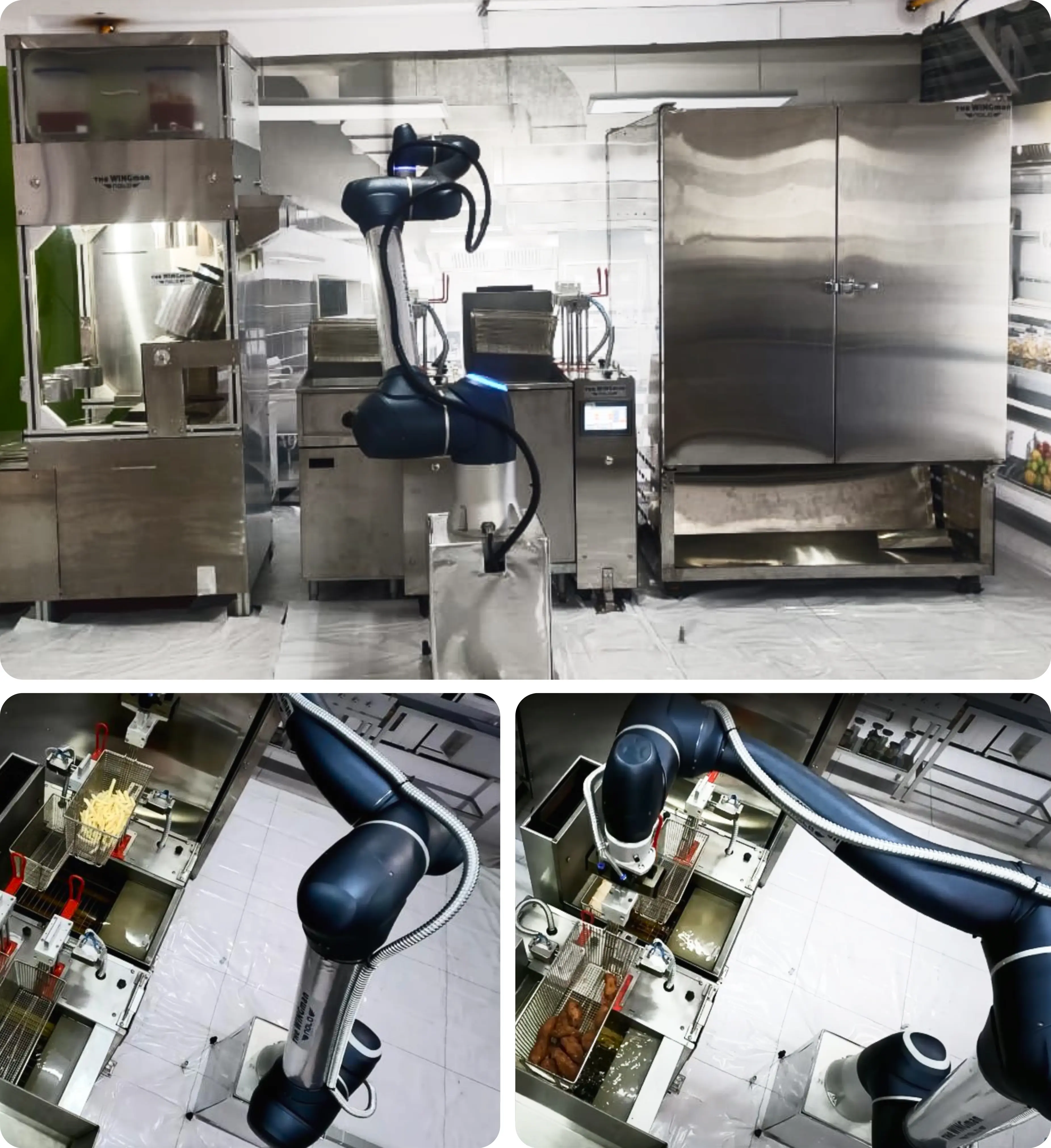 The Wingman™
AI - Powered Robotic Multi Fryer
The Wingman™ – an ultimate robotic solution for restaurants and food service operations who are looking to elevate their restaurant business. Eliminate labor-intensive frying tasks, and easily customize your menu offerings and increase efficiency with the help of The Wingman.
The Wingman is no ordinary kitchen robot – it's a fully automated system that can handle everything from breading, frying, tossing, saucing, and even packing. It's available 24/7 without human intervention. With its language processing capability, The Wingman can respond to customer orders at the point of sale or operational commands from the kitchen – making it the perfect multitasking kitchen assistant. Monthly rental options for The Wingman starts at $2,999 per month.
Book a Demo
Watch The Wingman in Action
The Wingman is a robotic solution that can prepare and serve fried foods like chicken wings, fries, tenders nuggets and more.
Where can the Wingman Mount?
THE Wingman can enable any professional, entrepreneur, or fast food chain to easily open a proprietary, cloud-based kitchen.
Book a Demo
Fast Food Chain Restaurants
Commercial Kitchens
It can be customized for any size of kitchens.
Features
Quick and easy setup
Install the equipment in-place and check all safety features and connect power cable
Control System
User–Interface allows you to teach and select recipes, Start / Stop / Pause and monitor performance.
Streamline your workflow
Wingman operates 24/7 without human interference.
Fast and Reliable
The complete meal is prepared in under 4 minutes.
Safe for People & Food
Maintain 3 feet distance when Wingman is in operation. NSF certified as food service equipment.
Built-in Cleanliness
The Wingman is built-in with automatic hygienic cleaning process.
Technical Specifications
Everything you need to know about The Wingman.
General
Number of Ingredients: 4-6
Dimensions: (L*B*H: 14*4*8 ft.)
Rated Voltage: 230V, 3φ
Full Load Current: 63A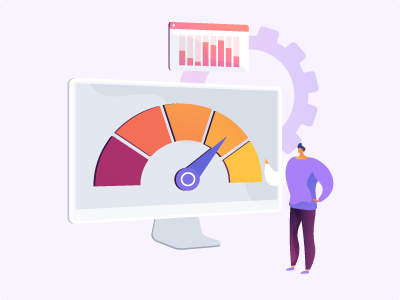 Performance
10 Seconds to collect ingredients from frozen dispenser.
5 Seconds to transfer to the frying basket.
160-180 Seconds for frying and tossing based on user setting.
10-20 Seconds for sauce mixing.
30 Seconds for cleaning.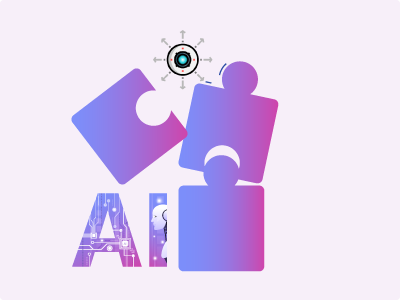 Built-In
Artificial Intelligence, High-Performance camera, and vision systems to improve efficiency and maintain high quality consistency.
Its natural language processing capability responds to orders from customers.
Automatic cleaning process with its built-in clean in place functionality.
Sensors
Industry 4.0 – integrates interconnectivity, automation, machine learning and real-time data.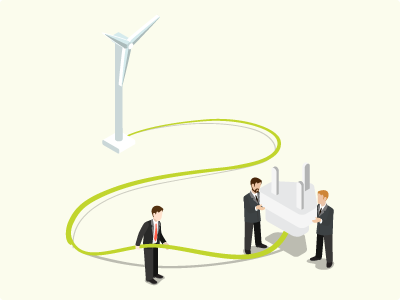 Energy And Connectivity
Energy: 110-230V AC and 8 bar compressed air.
Connectivity: User-Interface, Internet of Things (IoT).
Orders: Local and cloud-based orders.
Certifications


Frequently asked questions
How does The Wingman - Robotic Fryer work?
The Wingman - Robotic Fryer uses a combination of Robotics and AI to cook fried foods. The system is equipped with sensors that detect the temperature and cooking time required for different foods.
The robot then uses its mechanical arms to place the food in the fryer and remove it once it's cooked.
more...
What are the benefits of using The Wingman?
The benefits of using The Wingman include increased efficiency, consistency, and quality of cooked food. It also reduces the need for human labour, making it a cost-effective solution for restaurants and other food service businesses.
How can The Wingman improve food safety?
The Wingman can improve food safety by reducing the risk of human error. It ensures that food is cooked to the appropriate temperature and for the correct amount of time, which reduces the risk of foodborne illness.
What types of foods can be cooked using The Wingman?
The Wingman can be used to cook a wide range of fried foods, including French fries, chicken wings, tenders, nuggets, and more.
Can "The Wingman" be used in a fast-food restaurant?
Yes, "The Wingman" can be used in fast-food restaurants as it is designed to handle high-volume deep frying and can operate 24/7.
What is the Wingman priced at?
The Wingman can be bought with a simple RaaS monthly pricing. It includes hardware, software updates, Professional maintenance, service calls, training and 24/7 live support.
Monthly rental options for The Wingman starts at $2,999 per month depending on configuration options.
more...