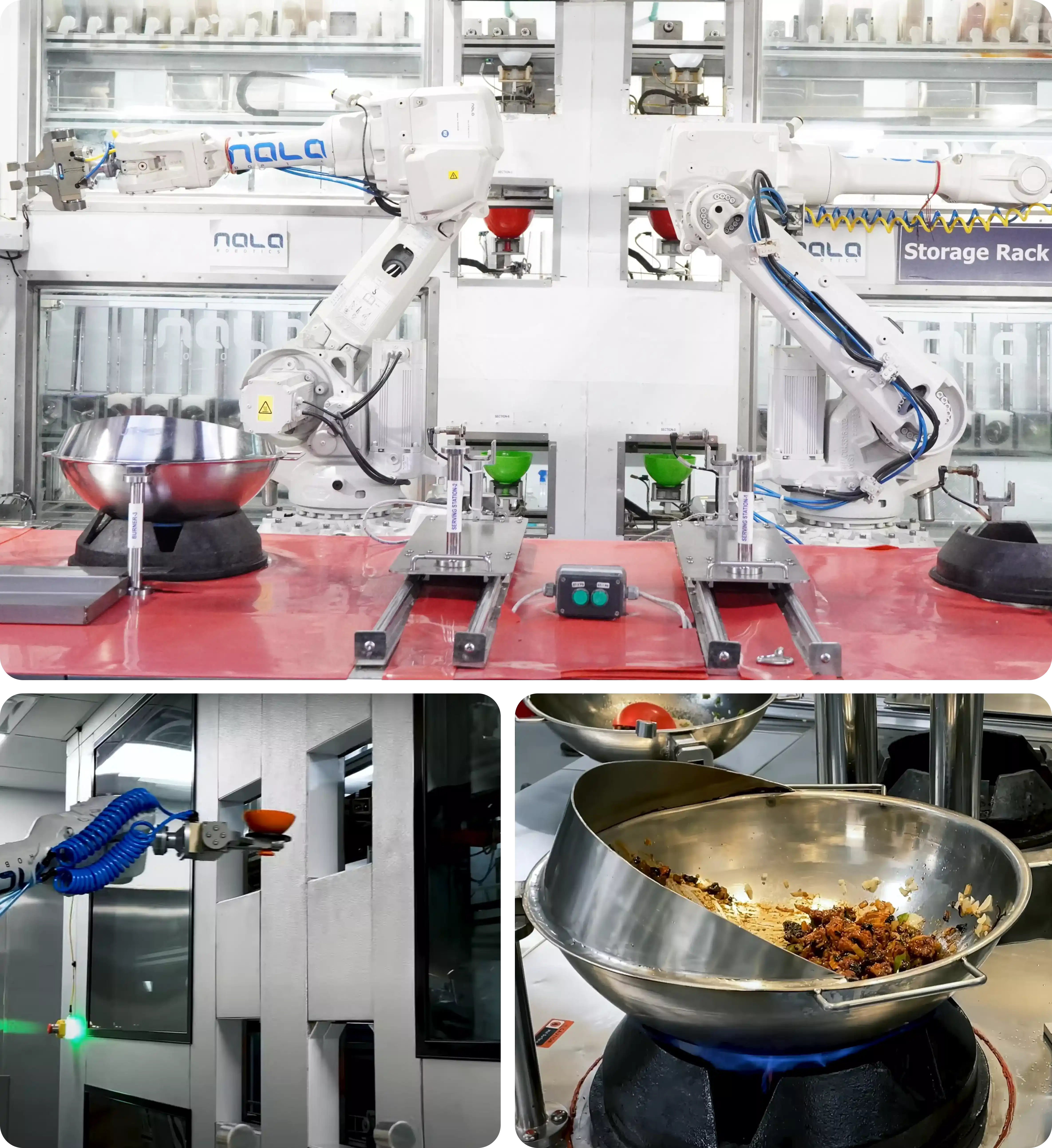 Nala Chef
World's first fully automated Multi-Cuisine Robotic Chef
Nala Chef is the world's first fully automated multi cuisine Robotic chef disrupting the culinary industry. It is a customizable robot that uses machine learning to cook infinite recipes replicated with exact precision, personalized, and customized to each customer's liking. With always-on vision and sensor processing capabilities, it can check more than 1,200 parameters every microsecond, ensuring safety and enhanced productivity.
Nala Chef can work 24/7, allowing for the roll-out of on-the-go pre-packaged foods during off-peak restaurant hours, offering meal plan subscriptions, and creating special categories such as gluten-free, vegan, and keto, among others.
Book a Demo
Watch Nala Chef in Action
Nala chef is an AI & ML powered multi-cuisine chef that can cook infinite recipes replicated with exact precision.
Where can the Nala Chef Mount?
Nala Chef can enable any professional, entrepreneur, or fast food chain to easily open a proprietary, cloud-based kitchen.
Book a Demo
Fast Food Chain Restaurants
Commercial Kitchens
It can be customized for any size of kitchens.
Features
Quick and Easy Setup
Place the equipment in place, check all safety features, connect the power cable and compressed air to the controller and Nala 1.0 is ready to start!
Control System
User Interface allows you to create & customize the recipes as per requirements, monitor the ongoing action and track the live status of equipment availability.
Streamline your workflow
NALA 1.0 operates 24/7 without human intervention. It integrates human cooking actions which results in preparing the recipes very effectively.
Nala 1.0's natural language processing capability responds to orders from customers at the point of sale or operational commands from the kitchen.
It helps in reducing customer waiting time and increasing productivity.
more...
Fast and Reliable
Nala 1.0 Runs smoothly without any troubleshooting for the user. It prepares the complete meal with consistency in taste and texture, without delaying the preparation time.
Safe around People & Food
Nala 1.0 system is designed to execute every action smoothly. In case of any equipment error, the particular action will be on hold and notified to the user.
In case of an emergency, the system allows the user to stop the entire system with help of the Emergency push button
more...
Every action is logged
Nala 1.0 is designed in a way that can track the ingredients usage, order information, as well as the feedback of recipes, which allows the users to accordingly take necessary actions.
Technical Specifications
Everything you need to know about Nala Chef.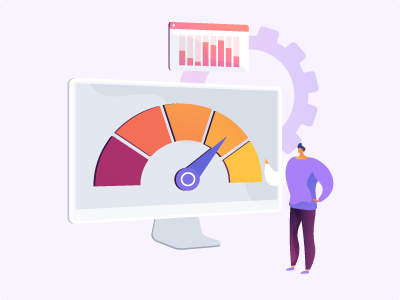 General
Number of bins – 106
Dimensions: (L*B*H – 24.1*21.2*10 ft.)
Rated Voltage: 230V, 3φ
Full load Current – 120A
Performance
Able to serve 40-50 customers in 2 hours.
Able to cook different recipes at a time.
Recipe Success rate – 99%
Consistency in taste and texture all the time
Sensors
Industry 4.0 – integrates interconnectivity, automation, and real-time data
Energy and Connectivity
Energy: 110-230V, 3φ & 8 Bar compressed air
Connectivity: User-Interface
Orders: Local and Cloud-based Orders
Certifications


Frequently asked questions
What is Nala Chef?
Nala Chef is the world's first fully automated multi cuisine Robotic chef that uses AI and ML to cook multiple recipes with exact precision anytime, anywhere.
How does Nala Chef work?
Nala Chef uses machine learning to constantly learn and master new recipes. It also has the capability to personalize and customize ingredients to each customer's liking.
Can Nala Chef cook multiple cuisines?
Yes, Nala Chef is a multi-cuisine chef and can cook 10 types of cuisines with precision.
Can Nala Chef work in a commercial kitchen?
Yes, Nala Chef can easily be integrated into commercial kitchens and provides a customizable solution to fit any layout.
Is Nala Chef cost-effective?
Nala Chef provides a cost-effective solution for commercial kitchens by eliminating the need for human labour and increasing productivity.